---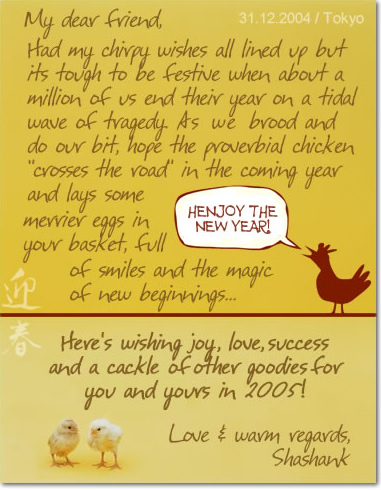 Good Cluck and Other Fowl Language for 2005!
My dear friend,
Had my chirpy wishes all lined up but it is difficult to be festive when about a million of us end their year on a tidal wave of tragedy. As we brood and do our bit, hope the proverbial chicken "crosses the road" and lays some merrier eggs in your basket, full of smiles and the magic of new beginnings...
Here's wishing joy, love, success, and a cackle of other goodies for you and yours in 2005! Henjoy the new year!
Love and warm regards,
Shashank